I "rebuild" my Geiger counter, the SBM-20 tube was initially inside the box, so, i have put this one inside a 32mm diam plastic tube, for more convenience, wired through a XLR3 cable.
The LCD display alternatively, the "count per minutes" and result on: milli Sievert/year or nano Sievert/hour, you can switch off/on the buzzer, also 3 modes on measure are available, 15/30/120 secs.
This counter is from "Electronique-Pratique" n°368, a French electronic magazine. Shem, pcb, and PIC hex & C source code available. (Microchip compiler C18 v2.40/MPLAB 8.4)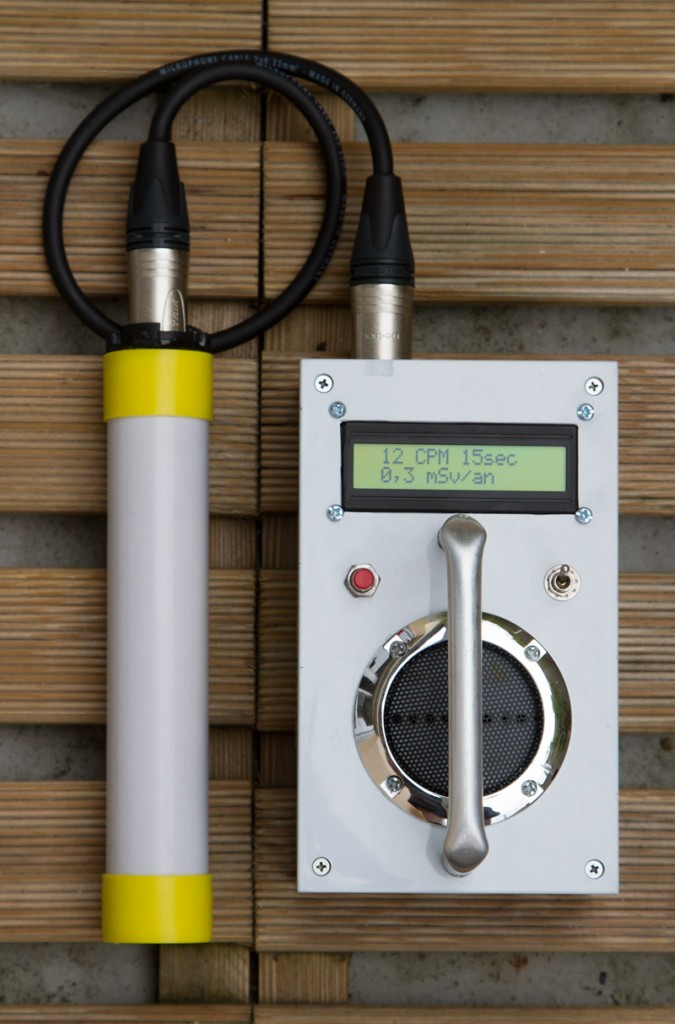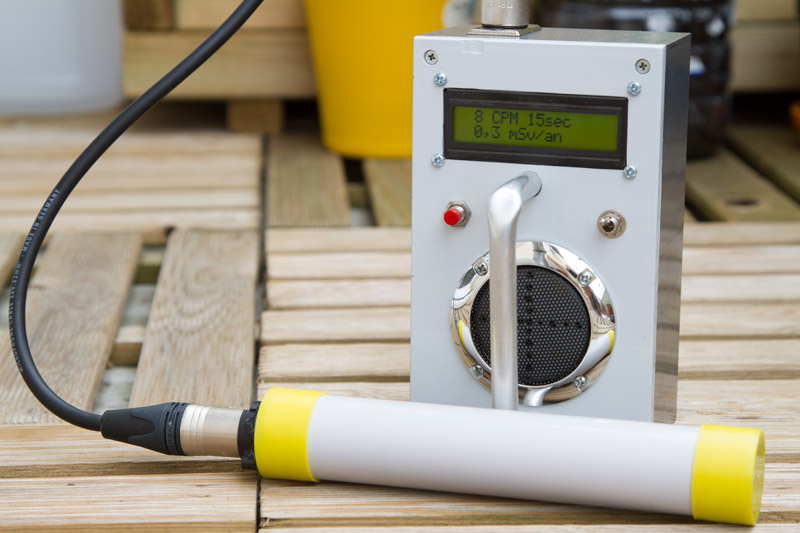 Geiger SBM-20 inside the plastic tube. "The quintessential Russian tube. Lower priced, and more sensitive to beta and gamma than most."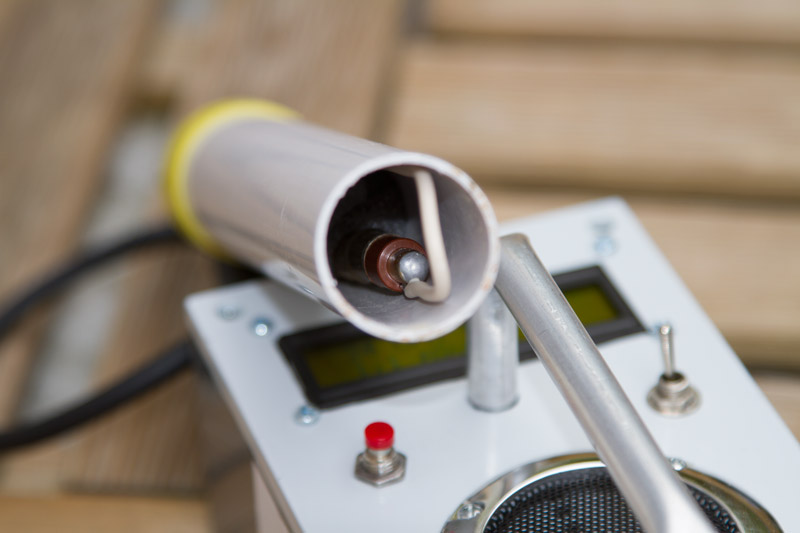 XLR3 connection, the connector is glued on the cap with resin epoxy glue.