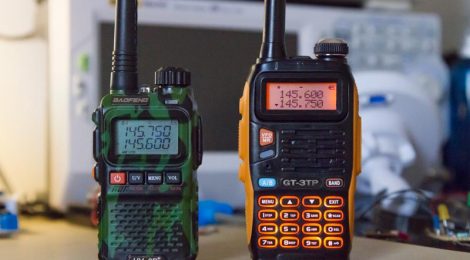 I have get my Baofeng GT-3TP to replace my UV-3R+ from ebay (seller uncleb2c), you can find it around 45€ (shipping included) with usb programming cable, it's a quick review, he's little bit more heavy but the battery is 1800Mah, the sensitivity is very better than my UV-3R+, the [MENU] is also more easier, global use is pleasant. If like me you use it mainly on local repeater, burst tone can be sended by 1750 or 2100Hz [PTT+A/B] or [PTT+Band].
Programming this radio is a nightmare, depending of chip you 'll got with your copy. The best way is too download CHIRP from
http://chirp.danplanet.com/projects/chirp/wiki/Download
After have launched CHIRP, select your COM port, then Vendor and Model, in my case BF-F8HP. Then Radio and Download from Radio.