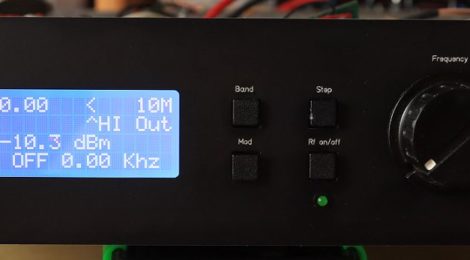 Le but du projet est de monter une source RF pour la bidouille au labo … couvrant les bandes amateurs jusqu'au 23cm au moins (pour le moment je n'expérimente pas au dessus).
Nous emploierons pour base un synthétiseur, ADF4351 (35Mhhz to 4000Mhz) et un AD9850 pour la partie basse, 1 à 35mhz.
La référence de base 25mhz de la carte supportant l'ADF4351 à été remplacer par un OCXO à 10Mhz.
Le MCU choisi est Arduino MEGA , pour sa rapidité mais surtout pour le nombres d'entrée/sortie disponible. L4affichage sera sur un LCD 4×20, piloté en I2C
Le niveau de sortie est contrôlé par deux PE4302 monté en série, nous pourrons donc attendre -60dbm en sortie, il sera mesuré par un ADL5513
Un petit gené AD9833 injectera une modulation (pilotable) sur la reference, dans le but de faire de la NBFM. Un melangeur assurera la modulation DSB.
Specifications:
Covering 1Mhz to 1.5Ghz
Band selector 35/50/145/435/1240.
Step size 10M/1M/100k/10k/6.25k and more.
Internal modulator 1/30khz.
AM modulation from 1 to 1500Mhz, and NBFM from 35 to 1500Mhz
Output level adjustable from -60dbm to 0dbm.

Internal 10mhz precision reference with OCXO.
Harmonics rejection with 4 bands filtering switch.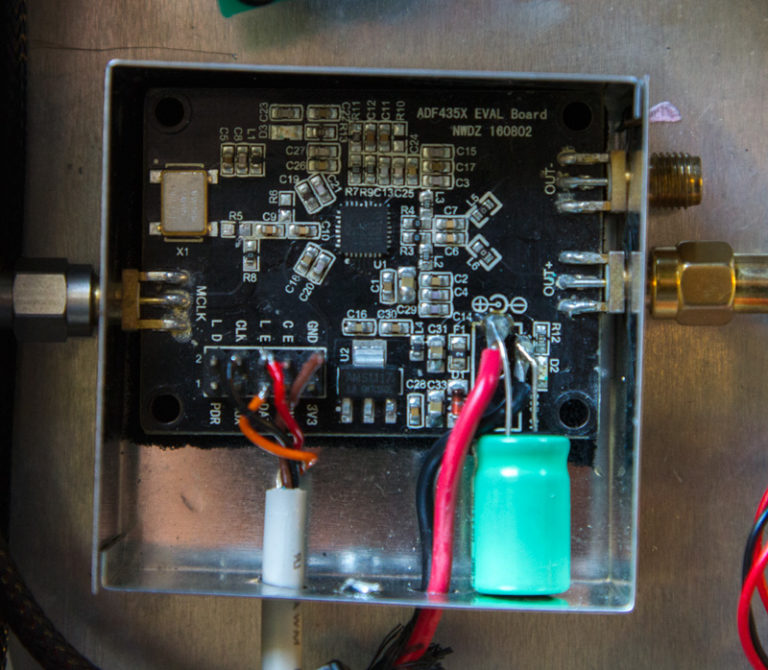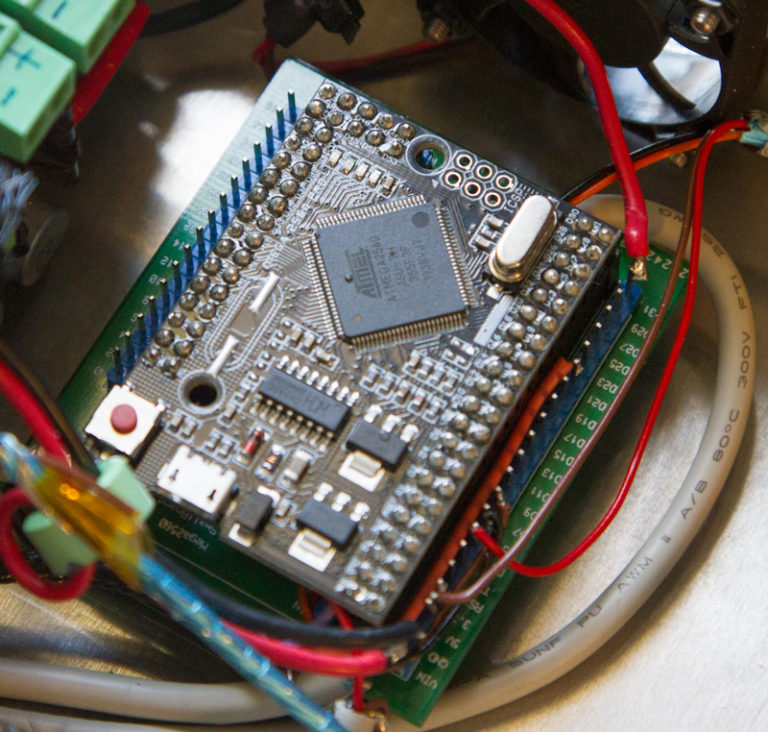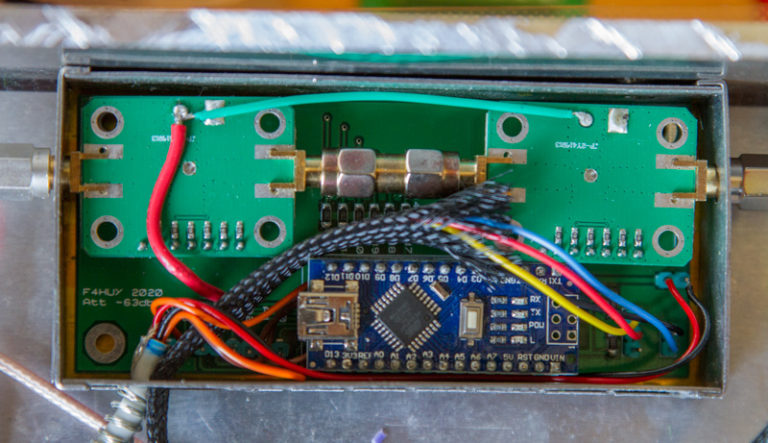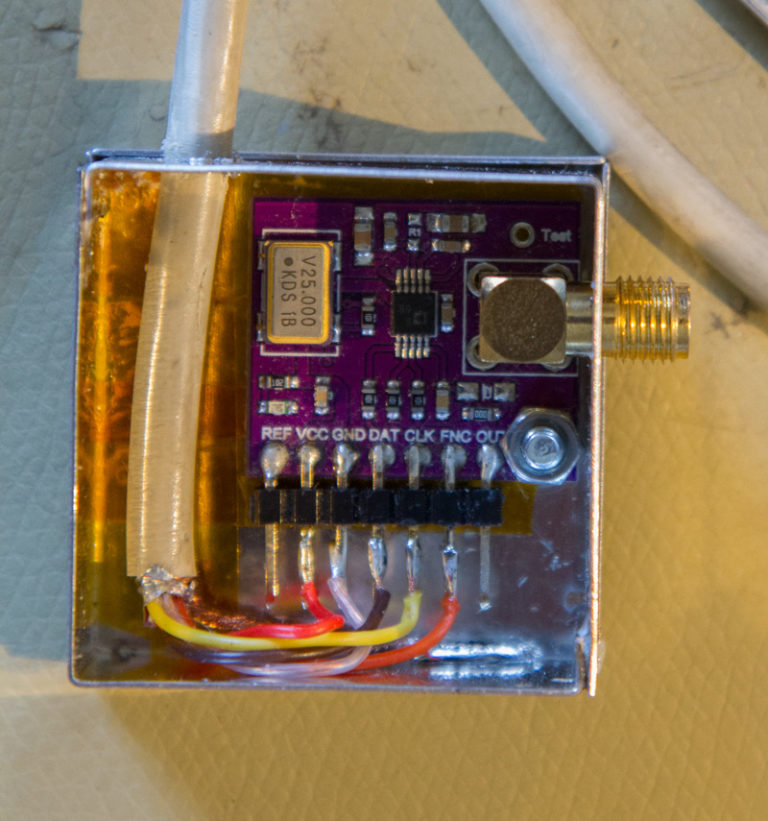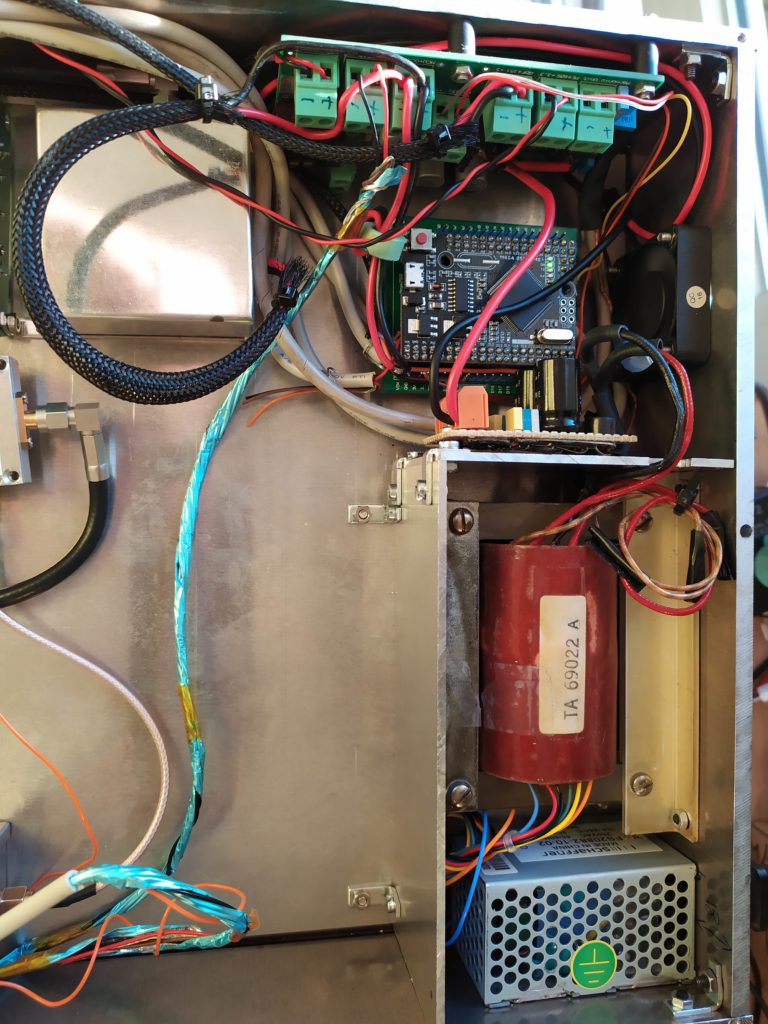 DSB Modulator: @435Mhz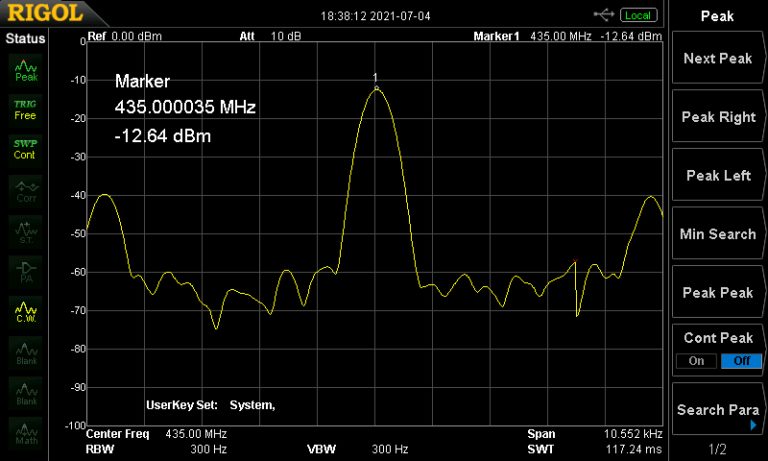 Liens: