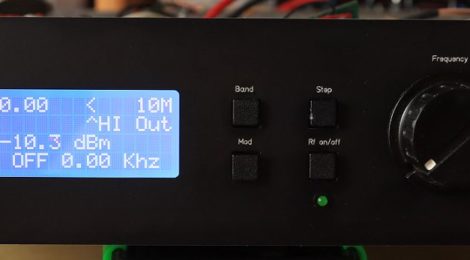 The goal of this project is to build a small HF/VHF/UHF RF generator with correct and good performance for the lab.
The synthesizer is based on ADF4351 (35Mhhz to 4000Mhz),  plus AD9850 for lower frequency range DC to 40Mhz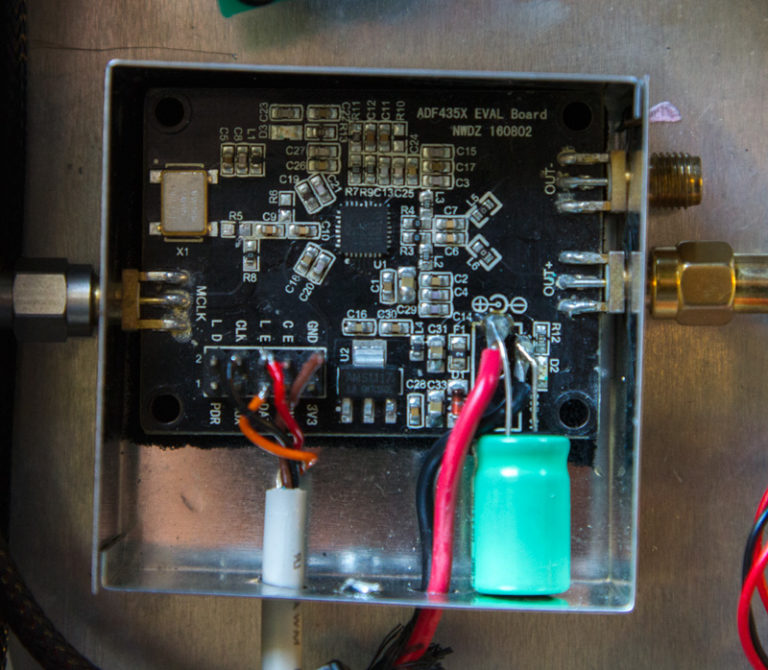 For a good stability, the clock reference come from a OCXO @10Mhz, particular attention will be carried on power supply, with the employ of low drop, low noise regulator.
Due to high number of I/O needed, the MCU is based of Arduino MEGA.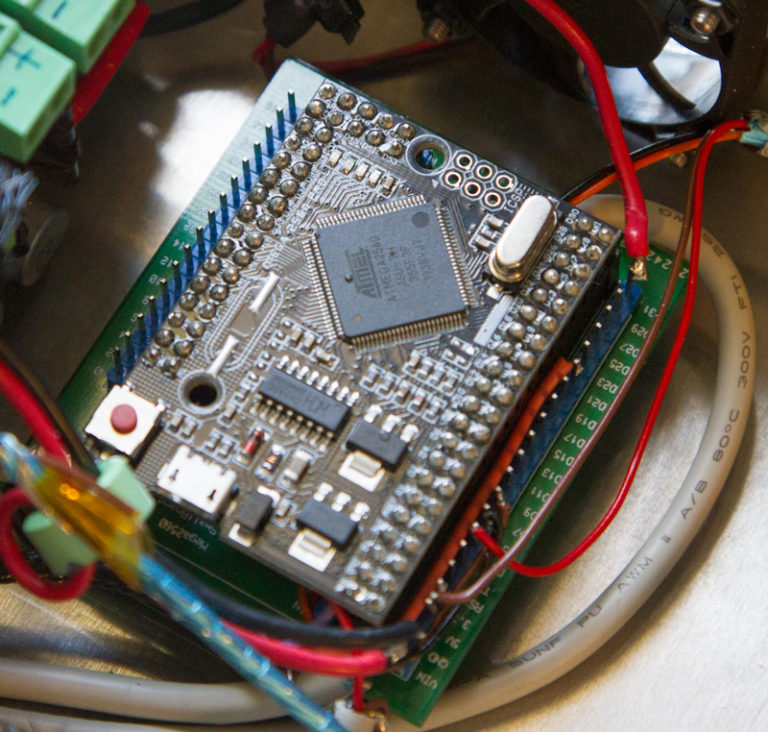 The output power will be controlled with two programmable PE4302 attenuator, can down to -63dbm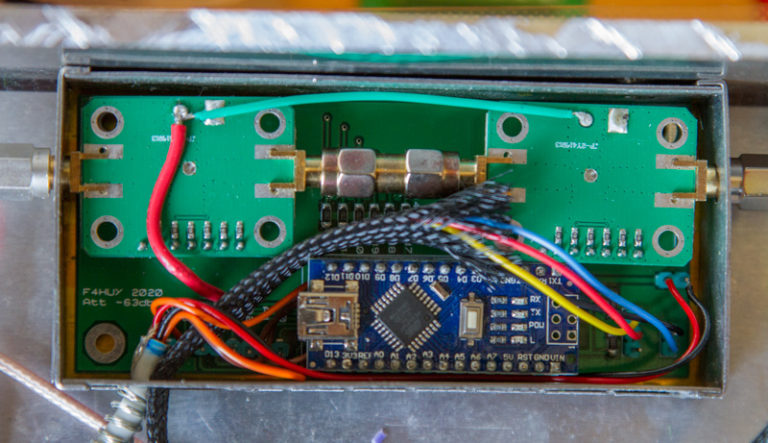 Final filtered output signal will be measured with a ADL5513 log detector.
All of data are displayed on a 4×20 LCD.
The signal can be modulate, a small cheap little board with AD9833 will ensure a NBFM modulation from 1khz to 30khz. Also a mixer is present to ensure AM modulation until 100khz.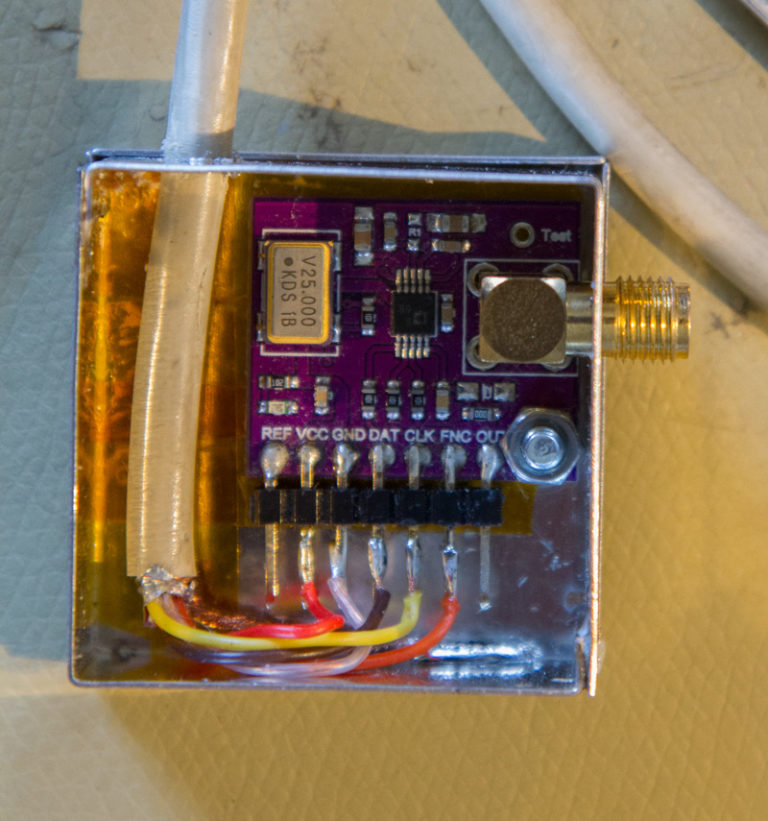 Specifications:
Covering 1Mhz to 4.4ghz (right now until 1500mhz)
1Mhz-4Ghz with harmonic filtering.
Band selector 35/50/145/435/1240/2345/3000/4000Mhz.
Step size 10M/1M/100k/10k/6.25k and more.
Internal modulator 1/30khz.
AM modulation from 1 to 1500Mhz, and NBFM from 35 to 1500Mhz
Output level adjustable from -60dbm to 0dbm.

Internal 10mhz precision reference with OCXO.
Harmonics rejection with 4 bands filtering switch.
update 2.06.2020

Under development: AD9850 unit, double balanced mixer, level detector.
update 11.10.2020
Shield for power supply is now installed.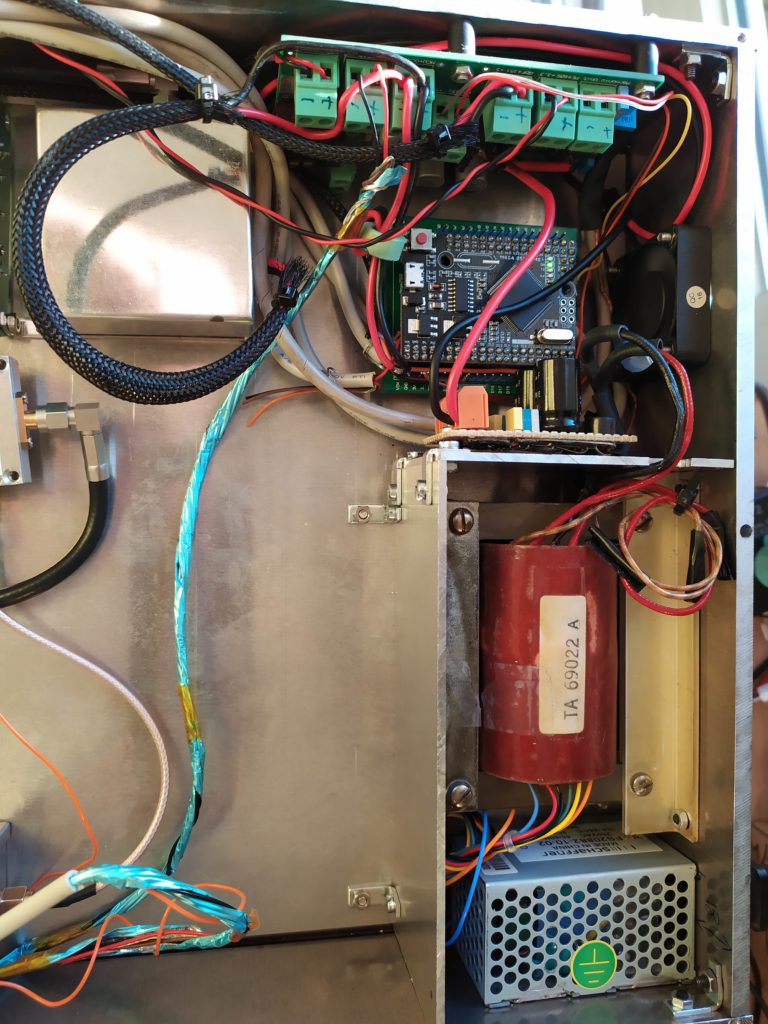 update 04.07.2021
Front is installed, the generator is ready to work, but now, without harmonic unit.

DSB Modulator: @435Mhz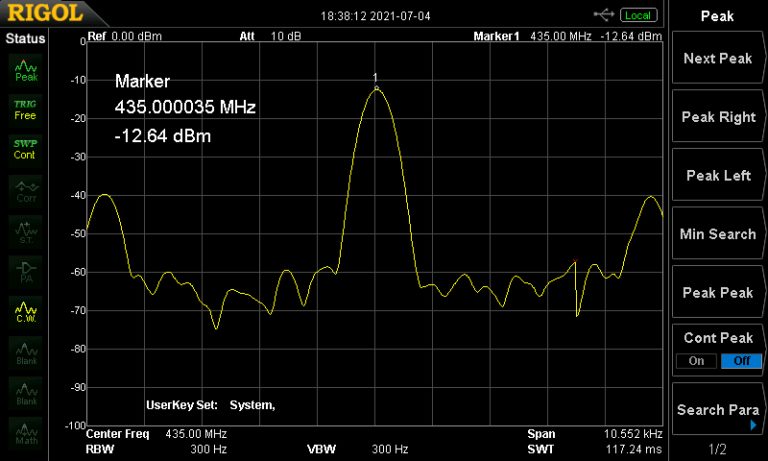 PROGRESS:
SPI_Interface – OK
RF_Wattmetre – OK
Programmable Attenuator – OK
OCXO – OK
MCU – OK
IHM – OK
AM Modulator – OK
AD9850 HF Generator – 80% under testing
FM-AM Signal source – OK
Harmonic filters and final PA – 10%
Links: