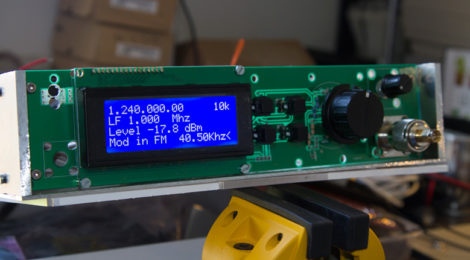 The goal of this project is to build a small HF/VHF/UHF RF generator with correct and good performance for the lab.
The synthesizer is based on ADF4351 (35Mhhz to 4000Mhz),  plus AD9850 for lower frequency range DC to 40Mhz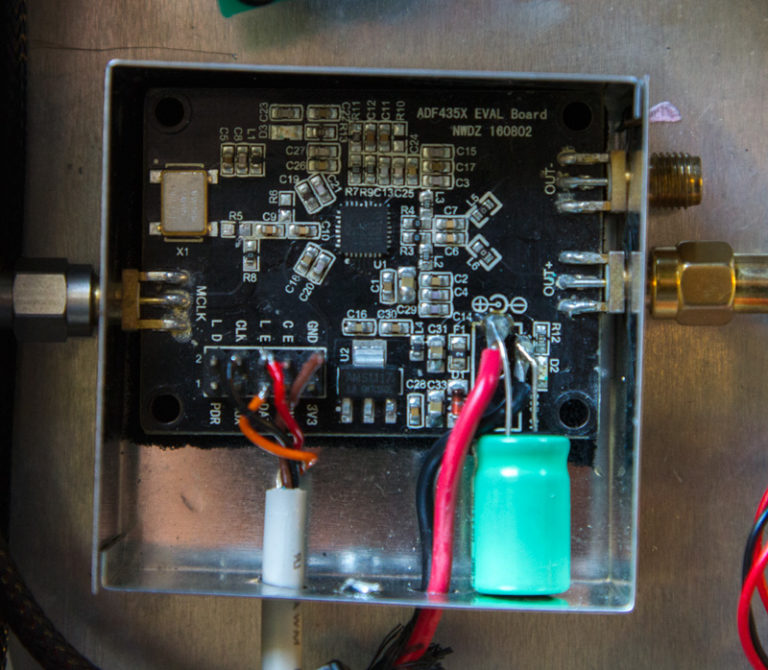 For a good stability, the clock reference come from a OCXO @10Mhz, particular attention will be carried on power supply, with the employ of low drop, low noise regulator.
Due to high number of I/O needed, the MCU is based of Arduino MEGA.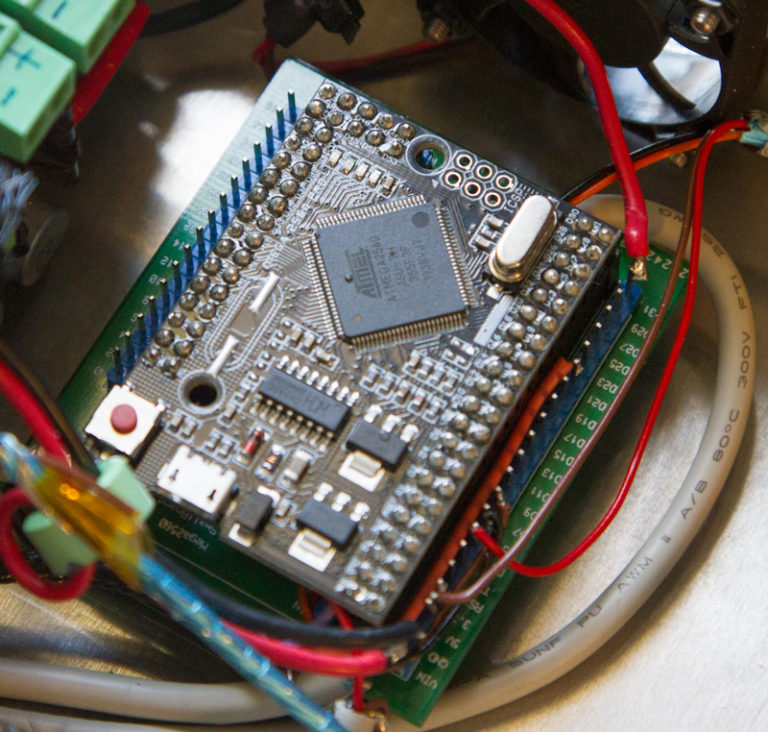 The output power will be controlled with two programmable PE4302 attenuator, can down to -63dbm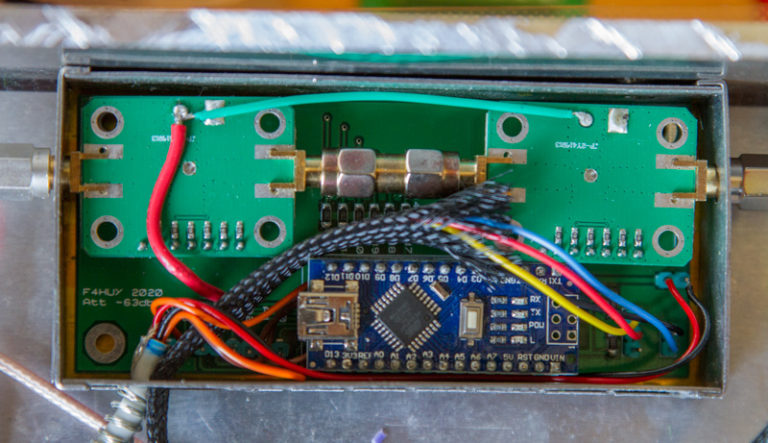 Final filtered output signal will be measured with a ADL5513 log detector.
All of data are displayed on a 4×20 LCD.
The signal can be modulate, a small cheap little board with AD9833 will ensure a NBFM modulation from 1khz to 30khz. Also a mixer is present to ensure AM modulation until 100khz.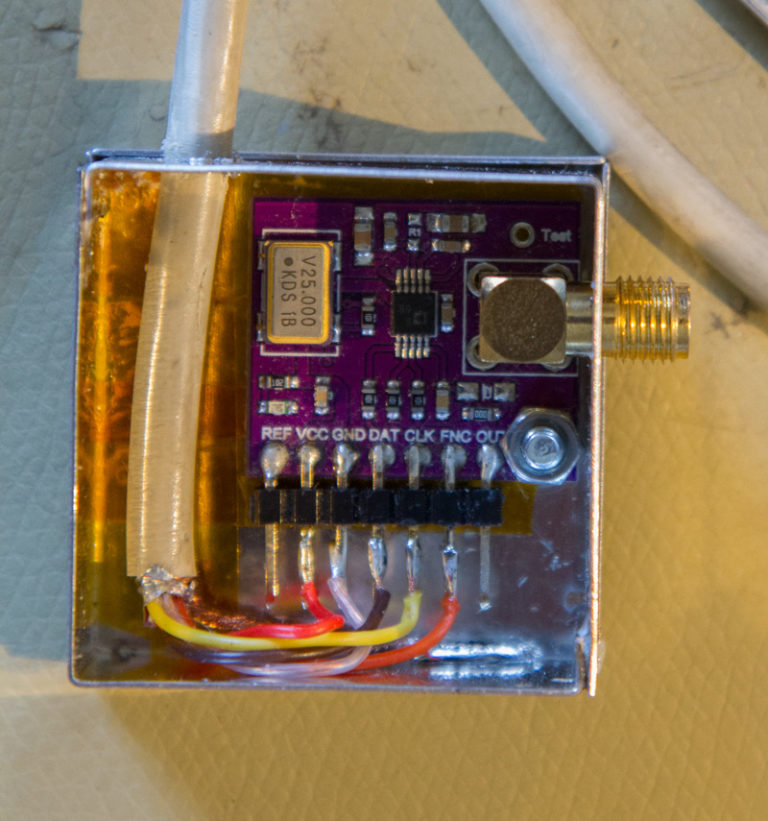 Specifications:
Covering 1Mhz to 4Ghz.
1Mhz-4Ghz with harmonic filtering.
Band selector 35/50/145/435/1240/2345/3000/4000Mhz.
Step size 10M/1M/100k/10k/6.25k and more.
Internal modulator 1/100khz.
AM modulation from 1 to 4000Mhz, and NBFM from 35 to 4000Mhz
Output level adjustable from -60dbm to 0dbm.

Internal 10mhz precision reference with OCXO.
Harmonics rejection with 4 bands filtering switch.
update 2.06.2020

Under development: AD9850 unit, double balanced mixer, level detector.
update 11.10.2020
Shield for power supply is now installed.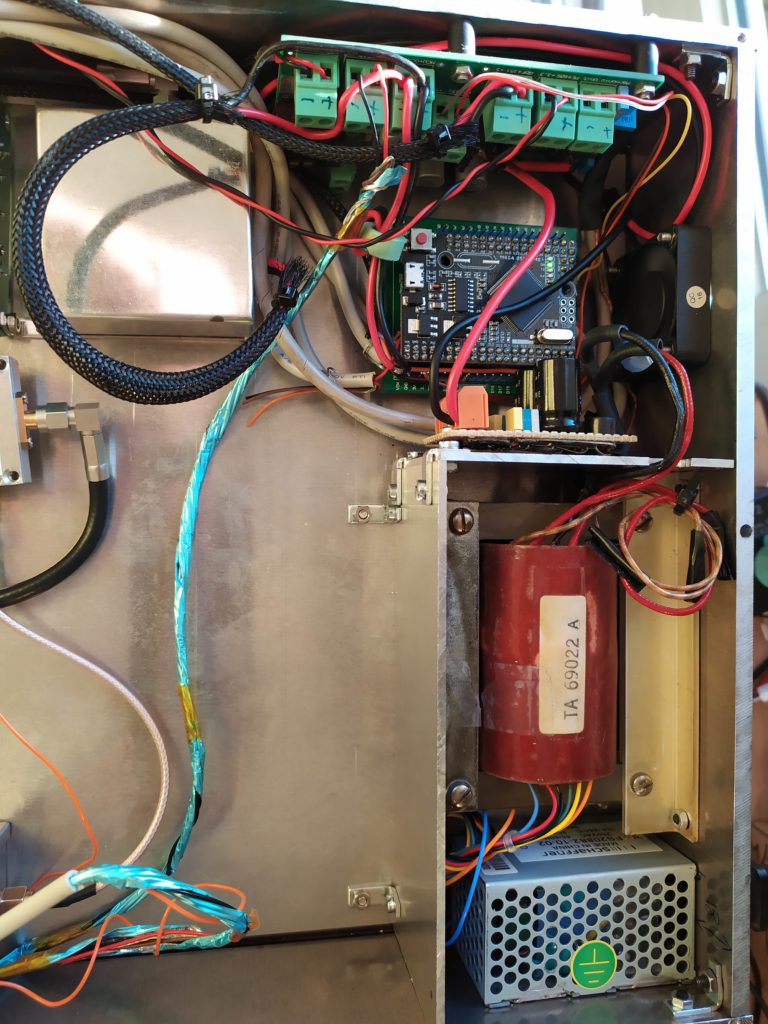 PROGRESS:
SPI_Interface – OK
RF_Wattmetre – OK
Programmable Attenuator – OK
OCXO – OK
MCU – OK
IHM – OK
AM Modulator – OK
AD9850 HF Generator – 80% under testing
FM-AM Signal source – 70%
Harmonic filters and final PA – 10%
Links: